Project Pictures -
Is a group of users who have the task of improving articles and the images on the site by uploading and cataloging images & animated gifs for articles where necessary and improving the quality of previously uploaded images and gifs.
Shows you are a student in this School.
| Name | Signature | Joined Since | Status |
| --- | --- | --- | --- |
| Flora123  | Flora123 | September 7, 2012 | Inactive |
| Haileymarie20009  | haileymarie20009 | September 10, 2012 | Inactive |
| MagicAddict | MagicAddict | September 7, 2012 | Inactive |
Admission
Edit
Q&A Put this at the talk page of this page. The ones in BOLD do NOT erase. The regular text is my answers though.
Place Name Here = HaileyMarie20009
1. Hoe much Winx pictures do you have in stock? = Alot!!!!
2. How long have you been editing on this wiki? = September 2, 2012
3. How many edits do you have? = 26
4. Please add your profile picture =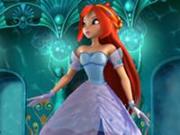 5. Place Signature = haileymarie20009
FAQs (Frequently Asked Questions)
Edit
May I join more than 1 school?Edit
Yes you may. Because you may need to help expand it you know.
Should I place the template on my page?Edit
Yes you must so that if people check out your user page, people will see what school you're from.
Should I fill out all of the admission test?Edit
You should because it is essential. I need to know more about you and why you wanna join.
How do I put in my profile picture without uploading it?Edit
Right click your Profile Pic then look for open picture in new tab then copy the URL and paste it.